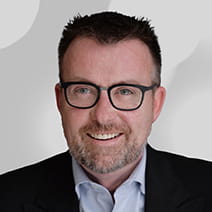 John Ions
Chief Executive
John joined the Board in May 2010. Prior to joining Liontrust in February 2010, John was Chief Executive of Tactica Fund Management since it was established in 2005. Previously, John was Joint Managing Director of SG Asset Management and Chief Executive of Société Generale Unit Trusts Limited, having been a co-founder of the business in 1998. John was also formerly Head of Distribution at Aberdeen Asset Management.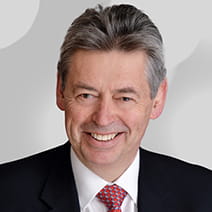 Alastair Barbour
Non-Executive Chairman
Alastair joined the Board in April 2011. Alastair is a chartered accountant with 25 years' experience spent auditing and advising boards and management of public companies in the UK and internationally, principally in the financial services industry. He trained with Peat, Marwick, Mitchell & Co in London before being admitted as a partner with KPMG in Bermuda in 1985. Alastair returned to the UK as a partner of KPMG in 1991 and has specialised in financial services with extensive experience in advising on accounting, financial reporting and corporate governance. He is also a Director of RSA Insurance Group Plc, Phoenix Group Holdings plc, The Bank of N.T. Butterfield & Son Limited, and CATCo Reinsurance Opportunities Fund Ltd.
Vinay Abrol
Chief Operating Officer and Chief Financial Officer
Vinay joined the Board in September 2004. Vinay is responsible for overseeing all finance, information technology, operations, risk and compliance of the Group. After obtaining a first class degree in computing science from Imperial College London, Vinay worked for W.I. Carr (UK) Limited specialising in the development of equity trading systems for their Far East subsidiaries, and then at HSBC Asset Management (Europe) Limited where he was responsible for global mutual funds systems. Following a short period at S.G. Warburg and Co., he joined Liontrust in 1995.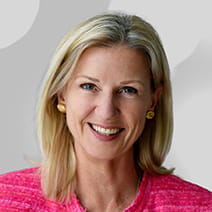 Rebecca Shelley
Senior Independent Director
Rebecca Shelley joined the Board in November 2021. Having been Investor Relations and Corporate Communications Director at Norwich Union plc from 1998-2000, Rebecca moved to Prudential plc in 2000, starting as Investor Relations Director, and then became Group Communications Director with a seat on their Group Executive Committee. From 2012 to 2016, Rebecca was the Group Communications Director of Tesco plc and a member of their Executive Committee. During this time, she held positions on the board of the British Retail Consortium and was a trustee of the Institute of Grocery Distribution. Most recently Rebecca spent three years at TP ICAP plc as Group Corporate Affairs Director and was a member of their Global Executive Committee. Rebecca is also a Non-executive Director at Sabre Insurance Group Plc, Hilton Food Group Plc, and ARRACO Global Markets.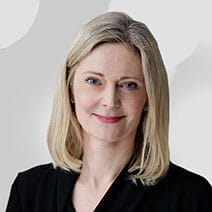 Mandy Donald
Non-Executive Director, Chairman of the Audit & Risk Committee
Mandy has board experience in both complex organisations and early stage environments, and brings a background of strategic planning and operational management to the Company. A chartered accountant by training, she spent 18 years with EY before steering her focus towards the growth of new companies, serving on the boards of a diverse range of start-up businesses. Mandy is a Trustee of The Institute of Cancer Research, where she is also Chair of the Audit Committee, she is also a Non-executive Director and Chair of the Audit Committee of Punter Southall Group. Mandy holds a Financial Times Non-Executive Diploma with a focus in corporate governance.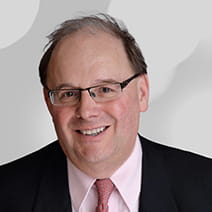 George Yeandle
Non-Executive Director, Chairman of the Remuneration Committee
George joined the Board in January 2015. George is a chartered accountant with over 30 years' experience having specialised throughout most of his career in advising clients on executive pay and remuneration issues. He has also held a number of internal leadership roles. He trained with Coopers & Lybrand (now PricewaterhouseCoopers LLP) before being admitted as a partner in 1989. More recently, George was Operational Leader of the London Region Human Resource Services Business and a Senior Partner of PricewaterhouseCoopers LLP, retiring in December 2013.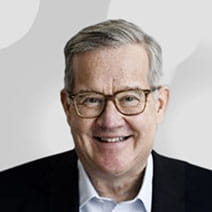 Quintin Price
Non-Executive Director
Quintin joined the Board in July 2021 and is a member of the Audit & Risk, Remuneration and Nomination Committees. He has 30 years' experience of working at a senior level for a number of leading investment companies. From 2005 to 2015, Quintin worked at BlackRock where he was Head of Alpha Strategies and a member of the Global Executive Committee. He is currently a Non-executive Director of Aperture Investors LLC, a New York based fund manager, and F&C Investment Trust Plc. He also serves as a member of the Investment Committee of the Leverhulme Trust. Quintin holds a BSc. in Economic & Social History from the University of Bristol.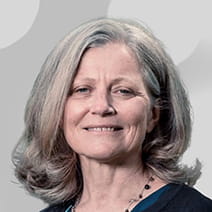 Emma Howard Boyd CBE
Non-Executive Director
Emma joined the board in January 2022. Emma has held a number of non-executive and advisory roles over the past eight years since leaving Jupiter Asset Management as Director, Stewardship. Emma is Chair of the Environment Agency, an Ex officio board member of the Department for Environment, Food and Rural Affairs and interim Chair of the Green Finance Institute. She is an Adviser to the Board of Trade. Emma also serves on several boards and advisory committees which include: The Coalition for Climate Resilient Investment (co-Chair), The European Climate Foundation, The Council for Sustainable Business, The Prince's Accounting for Sustainability Project and Menhaden Resource Efficiency Plc. She holds a BA (Hons) in Law and Economics from St John's College, Durham University.
Mark Jackson
Company Secretary
Prior to joining Liontrust in October 2017, Mark spent 9 years at the accountancy firm Mazars where he was a Director in the National Company Secretarial department providing services to listed and non-listed clients including Liontrust. Prior to joining Mazars, Mark spent 16 years at Linklaters where he headed the Company Secretarial department and prior to that was a Manager in the Company Secretarial department of Coopers & Lybrand (now PricewaterhouseCoopers LLP). Mark is a Fellow of the Chartered Governance Institute.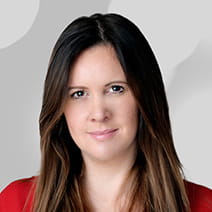 Katie OBrien
Deputy Company Secretary
Before joining Liontrust in October 2019, Katie spent 10 years working at Neptune Investment Management Ltd where she was Company Secretary and Head of Legal. Prior to that, Katie gained her Graduate Diploma in Law from Brunel University, following completion of a Master degree in Politics and International Relations at the University of Exeter. Katie is a Member of the Chartered Governance Institute.