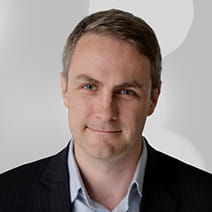 Ross Carmichael
Chief Technology Officer
Ross has worked at Liontrust since 2016 and has worked in Investment Management technology since 2006. Prior to Liontrust, Ross worked at Eze Software Group who provide investment management software, having started his career on the technology graduate scheme at Centrica. Ross holds an MA (Distinction) in Information Technology and a BEng (Hons) in Mechanical Engineering, both from Nottingham University. In addition, he holds the CFA Society of the UK Investment Management Certificate.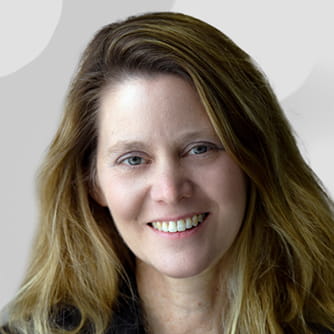 Cindy Rose
Head of Responsible Capitalism
Cindy Rose was formerly Head of Responsible Capitalism at Majedie Asset Management and has 23 years' industry experience. Before joining Majedie in August 2019, Cindy was Head of ESG, Clients and Products at Aberdeen Standard Investments and before that she co-headed Stewardship at Aberdeen Asset Management. At ASI and predecessor companies, Cindy has been responsible for a wide range of ESG and active ownership responsibilities, including client and company engagement, designing ESG integration platforms and SRI product development. Previously, she also worked as a trial clerk at the US Tax Court in Washington, D.C. Cindy holds an MSc in Comparative Literature from the University of Edinburgh and is IMC qualified.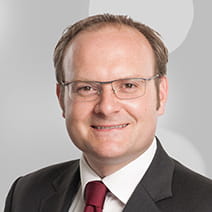 Edward Catton
Chief Risk Officer
Edward Catton joined Liontrust as a quantitative analyst in 1998 after graduating with a Physics degree from Imperial College, London and completed his CFA in 2002. He headed up Liontrust's quantitative research and portfolio risk team from 2004 to 2011 and became Head of Risk in 2011. Edward is a Director of Liontrust Global Funds Plc.
Rob Harris
Head of Global Institutional Business
Rob Harris was formerly Chief Executive of Majedie Asset Management. He has 29 years' experience in the asset management industry, in both investment and business roles. He co-managed both the UK Equity and UK Focus funds between 2003 and 2010, before becoming Managing Director in 2011 and then CEO in 2012. Before co-founding Majedie in 2002, Rob had been a Director at Mercury Asset Management (subsequently acquired by Merrill Lynch, now BlackRock). While at Mercury, he was responsible for managing institutional portfolios with combined UK equity assets of £1.2bn. Rob joined Mercury Asset Management in 1993. He holds a Bachelor of Arts degree in Classics from the University of Durham. He holds the ASIP qualification and is an Associate Member of the CFA Society of the UK.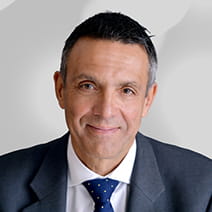 Ian Chimes
Head of Global Distribution
Ian joined Liontrust in February 2017 as Head of Global Distribution, having previously been Sales and Marketing Director at Miton Group. From 2007 to 2013, Ian was Managing Director of PSigma Asset Management, a UK equity income boutique that he co-founded, and before that was Managing Director of Credit Suisse's UK Retail fund management business. Ian was also with Henderson for eight years and has an English degree from Leeds University.
Ross Hadden MICPD
Director of Human Resources
Ross transferred to Liontrust from Alliance Trust Investments (ATI) in April 2017. He joined Alliance Trust in 2012 where he was Human Resources Director for the wider Group. Ross has worked in Financial Services since 2000 when he joined Scottish Widows Investment Partnership. He has also spent time in a variety of HR roles working within Central Government and the legal profession.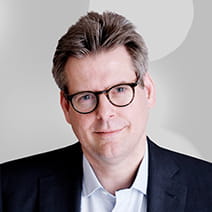 Simon Hildrey
Chief Marketing Officer
Simon joined Liontrust in July 2008 having been a financial journalist for 10 years and winning both the IMA Freelancer of the Year and AIC Freelancer of the Year Awards twice. Prior to becoming a freelance journalist in 2002, Simon was Special Correspondent at Citywire and Editor of International Financial Adviser. Simon is Chair of the IA's Investor Communications Working Group, has an MA degree in War Studies from King's College London and a BA degree in Modern History and Economics from Manchester University.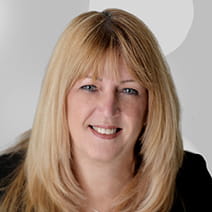 Martina Huntley
Head of Client Operations
Martina has worked at Liontrust since 2013. She joined as Senior Manager, Transfer Agency, and now works with outsource providers to ensure all Liontrust clients receive a high level of service, along with managing all regulatory change projects for Liontrust's funds. Prior to Liontrust, Martina spent 15 years working for International Financial Data Services UK (IFDS) in a number of managerial roles, latterly being a Lead Client Relationship Manager. Prior to IFDS (UK) Martina also held a number of different roles during her 17 year employment with Coutts & Co Bank in London, covering all aspects of Branch Banking, International Banking and Securities.
Martin Kearney
Chief Compliance Officer
Martin, who is also the Money Laundering Reporting Officer, joined Liontrust in 2008 and has over 14 years' experience in the investment management industry having previously worked at Olympia Capital Ireland and PFPC International. Martin graduated in 2001 with a First Class Honours Degree in International Business and Languages from Dublin City University.
Matthew McLoughlin
Head of Trading
Matthew McLoughlin joined Liontrust in 2015 and has over 12 years of financial markets experience. Matthew started his career at AIG Investments, where he spent three years as a Junior Fixed Income Fund Manager. He then spent just under six years as a Senior Trader at Hedge Fund RAB Capital before moving to Legal & General Investment Management, where he traded Global Equities and Derivatives before moving to Liontrust. Matthew is a Member of The UK Investment Association's MIFID II Best Execution Working Group and was named as one of the Top 40 Traders Under 40 in Europe by The Trade Magazine in 2015 and 2016. Matthew has an Economics degree from The University of Surrey and passed the Investment Management Certificate in February 2006.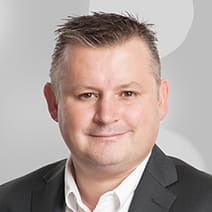 Tony Morrison
Head of Finance
Tony, who joined Liontrust in 2005, qualified as an accountant (FCCA) with PwC in 2001, specialising in the asset management sector. Tony previously worked for Ivory & Sime Plc and the WM Company in Edinburgh as an investment accountant and performance measurement analyst. He graduated in 1993 from the University of Leeds with a BA in Economics.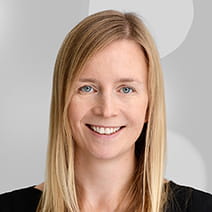 Clare Prince
Head of Product
Clare is Head of Product for Liontrust, having joined in 2018. She has over 14 years' experience in the investment management industry having previously held Product focused roles at Barclays, BlackRock and Henderson. She started her career at PwC where she qualified as a chartered accountant.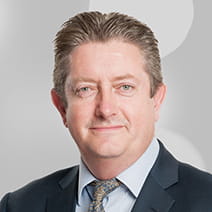 Neale Soffe
Head of Operations
Neale Soffe became Head of Operations at Liontrust in October 2011 having held the same position at Occam Asset Management since October 2007. Before joining Occam, Neale spent seven years as Head of Operations for Thames River Capital. Neale started his career at Philipp and Lion, members of the LME, and later spent 12 years working in Investment Operations at Henderson Global Investors. Neale has been a registered representative and a participating member of the SWIFT advisory group on OTC derivative processing.