About the MA Income Portfolios
The portfolios are designed to target the outcome expected by investors in terms of their level of risk, as measured by volatility, and maximise the return for each fund within the appropriate risk band. These funds are for investors looking for an actively managed product that uses the skills and judgement of the underlying managers to try and deliver an attractive and rising level of income in addition to some long-term capital growth.
Past performance is not a guide to future performance. The value of an investment and the income generated from it can fall as well as rise and is not guaranteed. You may get back less than you originally invested.
Experience: One of the most experienced and highly regarded multi-asset multi-manager investment teams in the UK market, headed by John Husselbee
Diversification: Each portfolio provides diversification across a range of different funds, fund managers, geographical regions and asset classes
Long-term flexibility: Investors can switch between the range of portfolios as their risk profile and objectives change during the accumulation and decumulation phases of their lives
Rigorous process: The investment process is designed to deliver the outcome expected by investors and aims to generate maximum returns for each target risk portfolio within the pre-determined volatility ranges
Added value: We seek to add value through each of strategic and quarterly asset allocation, fund selection and portfolio construction
Costs: We aim to keep costs to a minimum and are often able to invest in underlying funds on better terms than those commonly available
Our Investment Process
Strategic asset allocation
Among the factors they analyse, the fund managers collate and study historical returns and volatilities of a range of asset classes, as well as their correlations with each other, and the pathway of future interest rates to determine the SAA that should meet the volatility target of the fund or portfolio over the long-term. The SAA is essentially the default asset allocation should the fund managers have no views about the relative attractiveness of different asset classes.
Tactical asset allocation
The primary aim of the tactical asset allocation (TAA) is to increase exposure to an asset class when it looks cheap and reduce exposure when it appears expensive; the fund managers' focus is on valuations rather than market timing. They believe it is important to supplement the long-term benefits of the SAA with the flexibility to take advantage of valuation opportunities in the shorter term.
Fund selection
We hold a range of funds and fund managers, including active, passive and alternative investment strategies. The fund managers believe the key elements that should underpin fund selection are: investment process, fund manager experience, fund manager knowledge and fund manager incentive (including remuneration).
Portfolio construction
The fund managers want to ensure the underlying funds are exposed to the segment of the market they feel has the most potential for outperformance while reducing unintended risk. Therefore, they consider how each holding interacts with each other in terms of correlation, risk and return to ensure the benefits identified at the holding and sector levels are not diversified away when grouped together at the fund level.
Monitoring, review and risk management
The Liontrust Multi-Asset team is given regular updates, including in-depth data, on the underlying funds to ensure they are being managed according to their stated objectives and investment processes. This includes attribution analysis to show the underlying funds do not experience style drift and remain within their stated risk parameters. We gain access to the underlying fund managers to probe their thinking and evaluate their continued commitment.
A range of portfolios for different risk profiles

Headed by John Husselbee since joining Liontrust in 2013, the team comprises of five investment managers and two junior analysts, and has combined experience of more than 100 years. Deputy Head James Klempster joined from Momentum Global Investment Management while Mayank Markanday and Jen Causton were previously at Architas. Paul Kim was at Investment Manager Selection (IMS Ltd) before joining Liontrust in 2013. Victor Alabrune joined Liontrust after completing an internship in the Portfolio & Data Insights team. Malachi Ferguson was an Investment Analyst at LGPS Central before joining Liontrust in 2022.
View team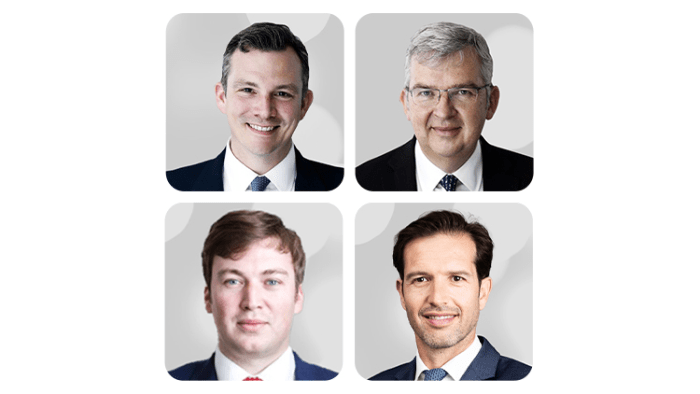 "A key objective in terms of performance is to strive to 'win over the long term by not losing.' We aim to achieve this by seeking to manage risk and limit losses in falling markets to enhance long-term returns in each risk target."