Past performance does not predict future returns. You may get back less than you originally invested. Reference to specific securities is not intended as a recommendation to purchase or sell any investment.
What is an alpha fund?

Investors who believe in the abilities of fund managers to pick stocks and beat the market might consider investing in alpha funds.

Alpha is a measure of a fund's outperformance versus the market, or beta, return, which might be measured by a benchmark index such as the FTSE 100.

Alpha fund managers have the freedom to significantly overweight stocks they favour and underweight stocks they don't like. If the make-up of stocks in a fund is very different to that in the index by which its performance is benchmarked then it is said to have a high active share.



Why alpha funds?

Some fund managers have strong track records in being able to pick the right companies at the right time. They have demonstrated their capacity to deliver alpha over significant time periods, often due to their analytical skills, experience and the strength of their investment processes.



The benefits of using funds

If you feel you do not have the time or means to oversee your own investment portfolio, you can delegate this to a professional manager.

Even investing several hundred pounds in an alpha fund means you can usually obtain exposure to far more assets than you can by investing directly in the market yourself, with funds moreover enabling you to access a greater number of markets and international sectors.

Finally, funds offer tax benefits, presenting the potential to transact investment assets free of capital gains tax (CGT). Unless held within a tax-efficient wrapper such as a pension or an Individual Savings Account (ISA), this is not the case for individuals overseeing their own portfolios. We therefore advise you to consult a professional about the tax implications of your investments. It is worth being mindful that investing in alpha funds will usually involve a certain degree of risk. Learn more about understanding your risk profile here.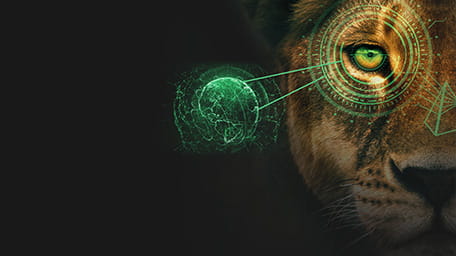 The Liontrust Global Alpha Fund

The investment objective of the Liontrust Global Alpha Fund is to generate capital growth over the long term (five years or more). The Fund invests, directly or indirectly, in a mix of asset classes across the world including, but not limited to, equities, fixed income and alternatives. There is no predetermined exposure to any asset class or region.

The Global Alpha Fund is in the Investment Association's Flexible Investment sector. Funds in this sector have no minimum or maximum requirement for investment in company shares, bonds, cash or currencies and the fund managers have significant discretion over asset allocation.

The Global Alpha Fund has been managed by Robin Geffen since 2001. Robin is a fund manager and Head of the Liontrust Global Equity team. Prior to joining Liontrust in October 2019, he was a fund manager and the CEO of Neptune Investment Management, which he founded in 2002. He has previously worked at Charterhouse J Rothschild, Eagle Star, York Trust plc, Scottish Equitable and Orbitex Investments. He graduated from Oxford University in 1979 and has 40 years' investment experience.



The Global Equity investment process

The fund managers believe the key to generating outperformance is through high conviction, long-term, research-led company selection.

The Liontrust Global Alpha Fund invests in high quality growth stocks designed to future proof an investor's portfolio using the five key drivers of Technology, Intellectual Property, Science, Social Change and Entrepreneurial Vision.

The Fund's process therefore seeks to identify these long-term winners, which are often high-quality companies with technological or strategic advantages which are likely to maintain a competitive edge in a wide variety of market conditions. Idea generation is deliberately dynamic, utilising screens, the Global Equity Team's global sector research process and fundamental analysis.

The team-based global industry approach to research used by the Global Equity team enables the manager to understand the competitive dynamics within an industry, giving insights that they believe are invaluable when investing with a long-term time horizon.



Selecting the best manager is a challenge

The funds offered by Liontrust are actively managed, meaning that you have a professional determining which assets to invest in at any given time. When selecting an alpha fund, we recommend you seek the advice of a financial adviser.