Welcome to the Liontrust website for institutional investors. Liontrust has a long history of managing investments on behalf of institutions and their clients, members and policyholders. These include pension funds (both defined contribution and defined benefit schemes), insurance companies and local government authorities.
Liontrust's investment capabilities have been demonstrated by the number of awards the company and our fund management teams have won in recent years. This includes winning UK Manager of the Year at the Financial News Asset Management Awards 2022.
Through this website, you can read about the processes and capabilities of our investment strategies for institutional investors. You can also find the latest thinking and insights of our investment teams, including the Sustainable Investment team's Annual Review, and the Liontrust team that works with institutional investors.

Liontrust strategies for institutional investors
We work in partnership with institutional investors to have a positive impact on their members and policyholders, seeking to help them reach their financial objectives over the long term.

To achieve this, Liontrust focuses on those areas of investment in which we have particular expertise. We believe in the benefits of active fund management over the long term and all our fund managers are truly active. Liontrust has seven fund management teams investing in Equities (globally and regionally), Global Fixed Income, Sustainable Investment and Multi-Asset portfolios and funds.

Each of our investment teams applies distinct and rigorous investment processes to the management of funds and portfolios that ensure the way we manage assets on behalf of institutional clients is predictable and repeatable. Our fund managers are independent thinkers and have the courage of their convictions in making investment decisions.
Global Fundamental team
On 1 April 2022, Liontrust completed the acquisition of Majedie Asset Management. This was a key acquisition in continuing to broaden Liontrust's investment capability and enhancing further our client service.
The investment managers, who have been rebranded as the Liontrust Global Fundamental team, are highly regarded with a long pedigree in managing UK and Global Equities for institutional clients. The success of the team, headed by James de Uphaugh, is demonstrated by the quality of their institutional mandates and the management of Edinburgh Investment Trust since March 2020.
The acquisition has given Liontrust a client portal for institutional clients, called LionHub. This provides clients with details of their performance history, attribution, voting records and the latest views of the investment team, among other information.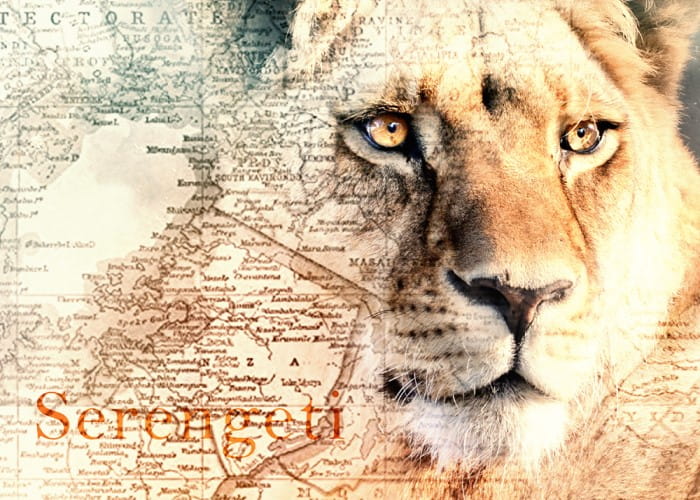 Cashflow Solution
James Inglis-Jones and Samantha Gleave jointly manage the Cashflow Solution equity strategies having first worked together in 1998. James previously managed funds at Fleming Investment Management, JP Morgan Fleming and Polar Capital. Samantha formerly worked at Sutherlands Limited, Fleming Investment Management, Credit Suisse First Boston and Bank of America Merrill Lynch.
Economic Advantage
Anthony Cross joined Liontrust from Schroders in 1997 and launched the UK Smaller Companies Fund a year later. Anthony's co-managers on the Economic Advantage range of UK equity funds are Julian Fosh (formerly Scottish Amicable Investment Managers, Britannic Investment Managers, Scottish Friendly Society and Saracen Fund Managers), Victoria Stevens (who joined from FinnCap), Matt Tonge (previously on the Liontrust dealing desk), Alex Wedge (who joined from N+1 Singer) and Natalie Bell (previously on the Liontrust Responsible Capitalism team).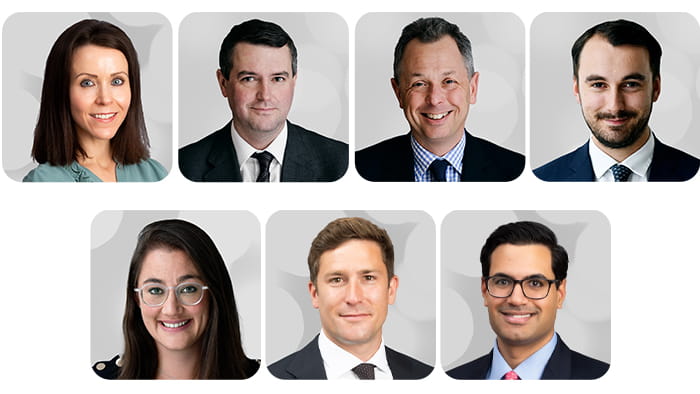 Global Fixed Income
Before joining Liontrust in early 2018, Phil Milburn worked at Kames Capital for 14 years, where he was Head of Investment Strategy. Donald Phillips also joined Liontrust in 2018 and was previously an investment manager in the Credit team at Baillie Gifford and worked with Phil at Kames Capital for three years. Sharmin Rahman joined Liontrust in August 2022 having previously worked at AXA Investment Managers where she had been a Senior Portfolio Manager and Analyst in the European High Yield team. Emma Veitch joined Liontrust in July 2022 having previously worked at Aegon Asset Management before taking a career break.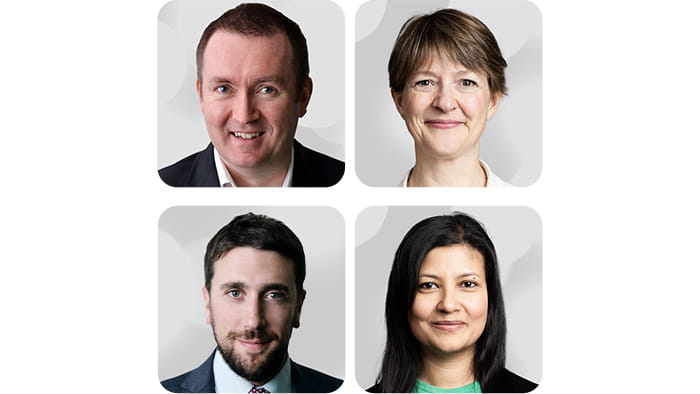 Global Fundamental
Headed by James de Uphaugh, the Global Fundamental team has a strong track record of active management of equities for institutional, intermediaries and their clients since 2002. Following the acquisition of Majedie Asset Management in 2022, the team brought their funds and expertise to Liontrust.
Sustainable Investment
The 16-strong team has been managing sustainable equity and fixed income strategies for more than 21 years. The team is headed by Peter Michaelis who has been managing the strategies since launch. The fund managers all joined from Alliance Trust Investments (ATI) as part of its acquisition and were previously running the Sustainable Future fund range at Aviva Investors.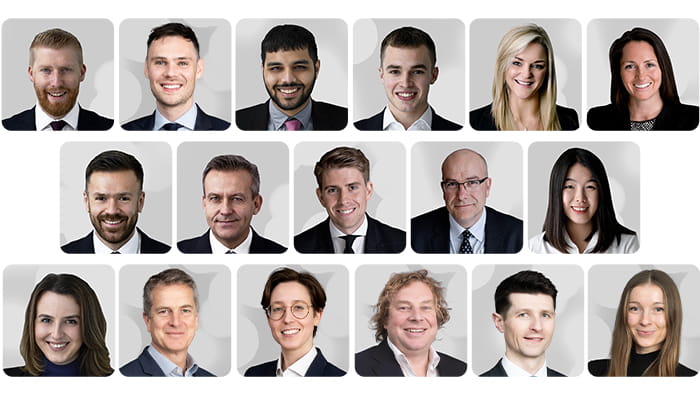 Awards and Ratings

Financial News Excellence in Institutional Fund Management Awards 2022
UK Manager of the Year

Online Money Awards 2022
Best Investment Trust Group

Investment Week Fund Manager of the Year Awards 2022
Global Group of the Year

Professional Paraplanner Awards 2022
Best ESG Investment Solution Provider

Professional Paraplanner Awards 2022
Best Active Investment Solution Provider

Professional Pensions Investment Awards 2021
UK Equity Manager of the Year

Investment Week Fund Manager of the Year Awards 2021
Global Group of the Year

Financial News Asset Management Awards 2021
Asset Manager of the Year

Shares Awards 2021
Best Fund Group
Our team for institutional investors