Liontrust partners with Newcastle United Foundation (NUF) to provide a numeracy programme, Financial Football. This is designed to give primary school children a head start in financial education.
The six-week programme has helped to break down any barriers that children face in understanding and learning about numeracy and finance, with the aim of improving children's understanding of money, as well as giving them the confidence to thrive in school maths lessons.


Financial Football uses the popularity and profile of Newcastle United football club to encourage primary school pupils to engage with maths problems, using real life scenarios such as buying and selling football players and paying fines for red cards to teach concepts such as budgeting.
The project, which involves interactive games around football, is working with Years 4, 5 and 6 pupils and reaching more than 500 primary school children a year. Financial Football has introduced a new maths education programme to increase primary school children's confidence and understanding of this subject. Newcastle United Foundation enabled Financial Football to go online during the Covid pandemic.

"By using football as the basis for the maths challenges, we've seen pupils who generally struggle to engage with numeracy feel more comfortable about getting involved due to their familiarity with Newcastle United."
Financial Football has led to significant improvements in solving money focused questions:
67% in numeracy
64% in addition, subtraction, multiplication
75% in statistics
84% in ratios


Liontrust has also supported the building of Newcastle United Foundation's community home called NUCASTLE, which officially opened in March 2022. One of the classrooms at NUCASTLE is called Liontrust and will be used to work with all members of the local community. Currently, Newcastle United Foundation is helping around 65,000 people across the North-East of England.
To find out more about the Newcastle United Foundation, please click here.
Liontrust also partners with 10ticks to enable them to deliver worksheets and new digital maths education to primary and secondary schools across the UK.
Through 10ticks, Liontrust delivers worksheets and new digital maths education to primary and secondary schools across the UK. 10ticks.com Mental Maths is a fun and engaging online resource designed to help support the instant recall of multiplication and division facts and lots of other mental maths topics with little teacher intervention. From challenging classmates online to playing live games across the globe, these stimulating activities are designed to engage pupils. The pupils can also create their own avatar and earn certificates and awards to inspire them to perfect their skills.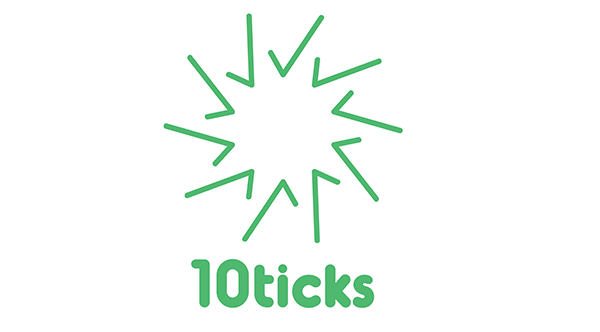 There are many measures that 10ticks uses for mental arithmetic and improvements in pupils using digital maths education. A speed evaluation is based on a Beat the Clock game that measures how many questions you can answer correctly in 60 seconds. An accuracy evaluation is based on a Perfect 10 game measuring how quickly you can answer 10 questions in a row correctly without a mistake. To measure percentage improvement, an initial baseline test is measured against the ongoing average score. This improvement is mapped against the number of times pupils log in to the system. The average Liontrust pupil has logged into 10ticks.com 194 times, improved in speed by 49.4% and accuracy by 49.0%. To March 2023, 11.68 million questions have been answered by Liontrust pupils.
10ticks works will over 8,000 teacher across the UK, making over 10,000 worksheets covering a huge variety of pedagogical styles including problem solving, puzzles, games, investigations, consolidation, Action Maths and Mastery available to their pupils. We have over 20% of secondary schools signed up to 10ticks.com, 10ticks.co.uk or both out of the targeted 4,171 schools. There are approximately 3.5 million children in this sector so the partnership is potentially reaching 700,000 children. 2,103 primary schools have signed up to 10ticks.com, 10ticks.co.uk or both via Liontrust, meaning we reach 10% of the 20,800 primary schools we are targeting in the UK. There are approximately 4.5 million children in this sector so we are reaching potentially 450,000 children.
To find out more about 10 Ticks, please click here.