Liotrust is committed to the principles of the UK Corporate Governance Code. The Annual Report and Accounts 2021 sets out how Liontrust has applied the main principles and complied with the provisions of the Code.
The Board is responsible for organising and directing the affairs of the Company that is in the best interests of the shareholders, meets legal and regulatory requirements and is also consistent with good corporate governance practices. There is a formal document setting out the way in which the Board operates, which is available upon request from the Company Secretary.
The Chairman's main responsibilities are to lead the Board, ensure that shareholders are adequately informed with respect to the Company's affairs and that there are efficient relations and communication channels between management, the Board and shareholders, liaising as necessary with the Chief Executive on developments, and to ensure that the Chief Executive and his executive management team have appropriate objectives and that their performance against those objectives is reviewed.
The Chief Executive's main responsibilities are the executive management of the Group, liaison with the Board and shareholders (as required by the Chairman), to manage the strategy of the Group, to manage the senior management team, oversee and manage the sales and marketing teams, and to be an innovator and facilitator of change. The Chief Executive discharges his responsibilities in relation to the executive management of the Group via two partnership management committees.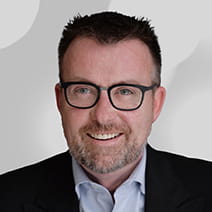 Jon Ions
Chief Executive
John joined the Board in May 2010. Prior to joining Liontrust in February 2010, John was Chief Executive of Tactica Fund Management since it was established in 2005. Previously, John was Joint Managing Director of SG Asset Management and Chief Executive of Société Generale Unit Trusts Limited, having been a co-founder of the business in 1998. John was also formerly Head of Distribution at Aberdeen Asset Management.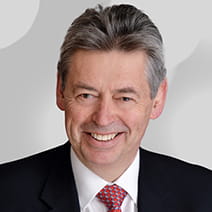 Alastair Barbour
Non-Executive Chairman
Alastair joined the Board in April 2011. Alastair is a chartered accountant with 25 years' experience spent auditing and advising boards and management of public companies in the UK and internationally, principally in the financial services industry. He trained with Peat, Marwick, Mitchell & Co in London before being admitted as a partner with KPMG in Bermuda in 1985. Alastair returned to the UK as a partner of KPMG in 1991 and has specialised in financial services with extensive experience in advising on accounting, financial reporting and corporate governance. He is also a Director of RSA Insurance Group Plc, Phoenix Group Holdings plc, The Bank of N.T. Butterfield & Son Limited, and CATCo Reinsurance Opportunities Fund Ltd.
Vinay Abrol
Chief Operating Officer and Chief Financial Officer
Vinay joined the Board in September 2004. Vinay is responsible for overseeing all finance, information technology, operations, risk and compliance of the Group. After obtaining a first class degree in computing science from Imperial College London, Vinay worked for W.I. Carr (UK) Limited specialising in the development of equity trading systems for their Far East subsidiaries, and then at HSBC Asset Management (Europe) Limited where he was responsible for global mutual funds systems. Following a short period at S.G. Warburg and Co., he joined Liontrust in 1995.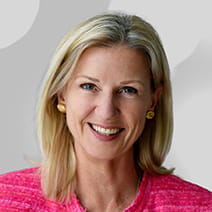 Rebecca Shelley
Senior Independent Director
Rebecca Shelley joined the Board in November 2021. Having been Investor Relations and Corporate Communications Director at Norwich Union plc from 1998-2000, Rebecca moved to Prudential plc in 2000, starting as Investor Relations Director, and then became Group Communications Director with a seat on their Group Executive Committee. From 2012 to 2016, Rebecca was the Group Communications Director of Tesco plc and a member of their Executive Committee. During this time, she held positions on the board of the British Retail Consortium and was a trustee of the Institute of Grocery Distribution. Most recently Rebecca spent three years at TP ICAP plc as Group Corporate Affairs Director and was a member of their Global Executive Committee. Rebecca is also a Non-executive Director at Sabre Insurance Group Plc, Hilton Food Group Plc, and ARRACO Global Markets.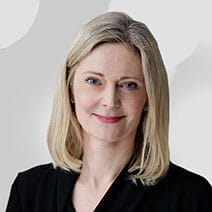 Mandy Donald
Non-Executive Director, Chairman of the Audit & Risk Committee
Mandy has board experience in both complex organisations and early stage environments, and brings a background of strategic planning and operational management to the Company. A chartered accountant by training, she spent 18 years with EY before steering her focus towards the growth of new companies, serving on the boards of a diverse range of start-up businesses. Mandy is a Trustee of The Institute of Cancer Research, where she is also Chair of the Audit Committee, she is also a Non-executive Director and Chair of the Audit Committee of Punter Southall Group. Mandy holds a Financial Times Non-Executive Diploma with a focus in corporate governance.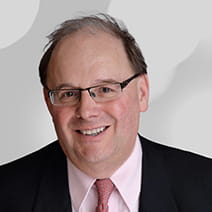 George Yeandle
Non-Executive Director, Chairman of the Remuneration Committee
George joined the Board in January 2015. George is a chartered accountant with over 30 years' experience having specialised throughout most of his career in advising clients on executive pay and remuneration issues. He has also held a number of internal leadership roles. He trained with Coopers & Lybrand (now PricewaterhouseCoopers LLP) before being admitted as a partner in 1989. More recently, George was Operational Leader of the London Region Human Resource Services Business and a Senior Partner of PricewaterhouseCoopers LLP, retiring in December 2013.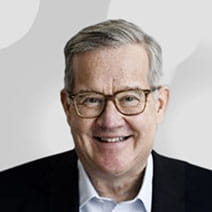 Quintin Price
Non-Executive Director
Quintin joined the Board in July 2021 and is a member of the Audit & Risk, Remuneration and Nomination Committees. He has 30 years' experience of working at a senior level for a number of leading investment companies. From 2005 to 2015, Quintin worked at BlackRock where he was Head of Alpha Strategies and a member of the Global Executive Committee. He is currently a Non-executive Director of Aperture Investors LLC, a New York based fund manager, and F&C Investment Trust Plc. He also serves as a member of the Investment Committee of the Leverhulme Trust. Quintin holds a BSc. in Economic & Social History from the University of Bristol.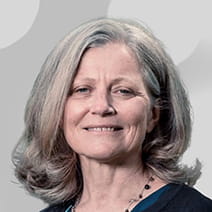 Emma Howard Boyd CBE
Non-Executive Director
Emma joined the board in January 2022. Emma has held a number of non-executive and advisory roles over the past eight years since leaving Jupiter Asset Management as Director, Stewardship. Emma is Chair of the Environment Agency, an Ex officio board member of the Department for Environment, Food and Rural Affairs and interim Chair of the Green Finance Institute. She is an Adviser to the Board of Trade. Emma also serves on several boards and advisory committees which include: The Coalition for Climate Resilient Investment (co-Chair), The European Climate Foundation, The Council for Sustainable Business, The Prince's Accounting for Sustainability Project and Menhaden Resource Efficiency Plc. She holds a BA (Hons) in Law and Economics from St John's College, Durham University.
A number of committees support the work of the Board:
Nomination Committee
Alastair Barbour (Chair)
Mandy Donald
Quintin Price
George Yeandle
Rebecca Shelley
Audit and Risk Committee
Mandy Donald (Chair)
Quintin Price
George Yeandle
Rebecca Shelley
Remuneration Committee
George Yeandle (Chair)
Emma Howard Boyd CBE
Quintin Price
Rebecca Shelley
One of the key strategies of Liontrust is to be a responsible company and investor. This is reflected in the purpose of the business, which is to have a positive impact on our clients, stakeholders and society.
We have committed to integrating sustainability appropriately throughout the business. This includes publishing our Responsible Investment policy, which provides details of our engagement-led approach and how we manage our stewardship at both the company level and for individual investment teams, and our Sustainability Report 2021, which outlines the successes, where we need to do more and our priorities for the year ahead.
Liontrust has also committed to playing our part in helping to deliver the goals of the Paris Agreement to limit global warming to 1.5°C.
Explore our approach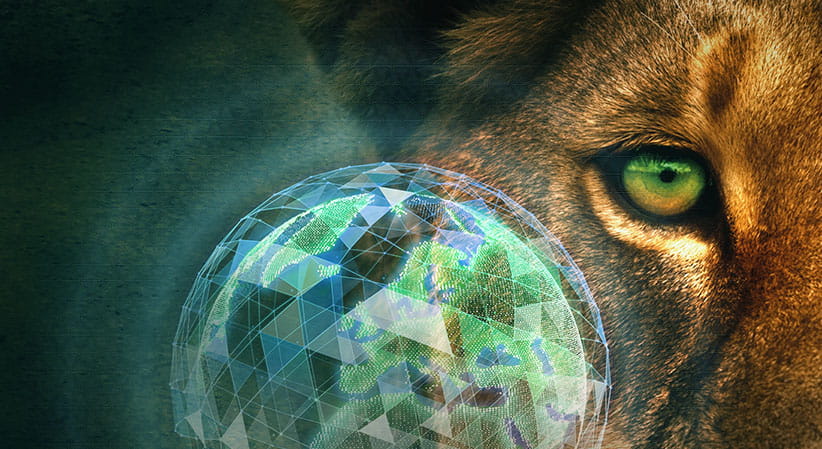 Liontrust's assets are our people. We pride ourselves on the quality of our people's knowledge and ability and therefore their positive impact on clients, investors and stakeholders. Liontrust is investing in their training, qualifications and development as part of our strategy to retain talented fund managers, partners and employees.
We are seeking greater diversity across the company as we believe this enhances the performance of businesses and leads to better decision making, innovation and growth through independent thinking and new ideas.
Liontrust's Equal Opportunities and Diversity Policies outline that all Liontrust employees (temporary and permanent), partners, contract workers and job applicants are treated fairly and are offered equal opportunity in selection, training, career development, promotion and remuneration.
Discover our people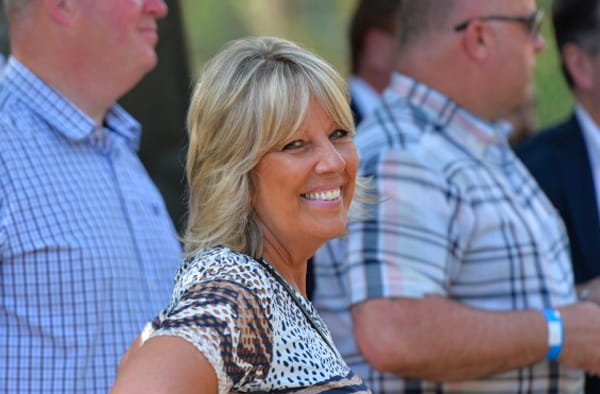 Liontrust believes that a diverse workforce promotes innovation and growth through independent thinking and new ideas, as well as engaging existing and prospective employees, partners and clients.
The Liontrust Asset Management PLC Board regularly reviews the gender split across the company and has asked management to address the issue of underrepresentation of women in senior management. Liontrust has improved the diversity of the Board over the last few years and will continue to work to ensure the composition of the Board and the workforce as a whole is representative of wider society.
Liontrust's Diversity and Inclusion Committee, chaired by our CIO/CFO, provides feedback and recommendations to the Management Committee, Nomination Committee and the Liontrust Asset Management PLC Board.
Liontrust has been taking a number of actions to increase diversity and inclusion and to continue to raise awareness of the importance of building a workplace that fosters inclusion and equality for all. These initiatives include celebrating International Women's Day, Black Awareness webinar, The Xavi Art Exhibition – Black History Month, and enhanced Maternity and Paternity policies.
Find out more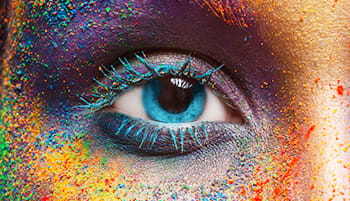 Liontrust's policies are consistent with internationally recognised human rights principles such as the UN Global Compact. We comply with applicable human rights legislation in the countries where we operate. We publish our statement on Modern Slavery Act (MSA) on our website and this is reviewed annually.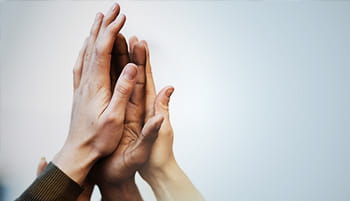 Liontrust takes a cautious and pro-active approach to risk management, recognising the importance of understanding risks to the business, setting and monitoring risk appetite and implementing the systems and controls required to mitigate them.
Liontrust has defined a Risk Universe and uses a Risk Appetite Statement as well as a number of risk frameworks to capture the core risks inherent in our business and assess how those risks are managed and mitigated, the key indicators that would suggest if the risk is likely to materialise together with an assessment that each risk may have on our regulatory capital.
To help identify, manage and control risk, Liontrust breaks it down into eight main categories:
Credit risk
Operational risk
Business risk
Client management
Portfolio management, Investment and Liquidity risk
People
Regulatory, Compliance, Conduct and Financial Crime
Other Principal risks, such as Covid 19