Past performance is not a guide to future performance. The value of an investment and the income generated from it can fall as well as rise and is not guaranteed. You may get back less than you originally invested.
What is a Stocks and Shares ISA?
Stocks and Shares ISAs offer tax-free route to fulfilling financial goals

Individual Savings Accounts (ISAs) are go-to investment products for investors who wish to save tax-free to meet their financial goals.

There is no capital gains tax (CGT) on growth nor tax on income or interest within an ISA, so there is no need to declare ISAs on your tax return.

ISAs come in two forms: stocks and shares, or investment, ISAs; and cash ISAs.

Whereas cash ISAs use savings accounts, stocks and shares ISAs can be invested in individual shares and investment funds. Cash ISAs tend to be lower risk, but stocks and shares ISAs offer the potential to enjoy higher returns over the longer term, such as five years or more.
Who can save into an ISA?
UK residents aged 18 and over can save into either or both types of ISAs, but in any one tax year, the allowance limit is £20,000 in total. Allowances cannot be rolled over into subsequent tax years, so investors must have invested each annual allowance by the end of the tax year (5th April).
By investing in ISAs, investors can access a wide range of asset classes to create portfolios with strong diversification qualities, which helps to address the risks. The Liontrust Stocks and Shares ISA is a tax-efficient way to invest in our funds (but not to invest in individual company shares or the funds of other asset managers). We suggest you consult a professional adviser about the tax implications of your investments.
No upper limit on ISA portfolios
Although there are annual limits on contributions into ISAs, there is no upper limit on how much can be accumulated. Over time, stocks and shares ISAs can be used to build up substantial portfolios in shares and bonds (either directly or via funds), as well as commercial property and commodities via funds.

Increasingly, the range of investment options include 'sustainable' investments, which can help to bring about positive environmental and social impacts while still delivering a financial return.

Stocks and shares ISAs offer a tax-free solution for those wishing to build up cash lump sums to pay for specific purposes such as school and university fees, for example, or to supplement retirement income. ISA assets can also be passed on to surviving spouses or civil partners, who can retain their benefits of tax-free income and growth. We suggest you consult a professional adviser about the tax implications of your investments.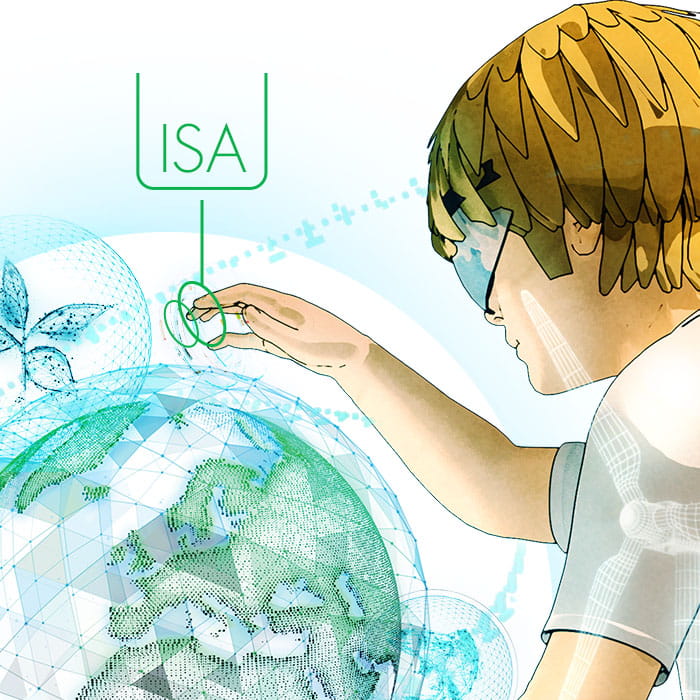 The Liontrust Stocks and Shares ISA
Liontrust offers a Stocks and Shares ISA that can be invested into our fund ranges. Please complete the relevant application form to open a Liontrust Stocks and Shares ISA.
Please remember to read the relevant Key Investor Information Document before opening a Liontrust Stocks and Shares ISA or transferring an ISA to us from another provider. You can transfer both Stocks and Shares ISAs and Cash ISAs from another provider to a Liontrust Stocks and Shares ISA by completing an
ISA Transfer Form
. We do not offer a Cash ISA.
We recommend that if you have any doubts about the suitability of an investment, you should consult a professional adviser.