Welcome to the Liontrust website for charities. There are a number of reasons why Liontrust is a good partner for charities:

EXPERTISE: We focus only on those areas of investment in which we have particular expertise.

PROCESS DRIVEN: Each fund management team applies rigorous and documented investment processes to managing funds and portfolios to ensure the way they manage money is predictable and repeatable and to prevent them from investing in stocks for the wrong reasons.

INVESTMENT FOCUSED: Our fund managers can concentrate on managing their funds and portfolios without being distracted by other day-to-day aspects of running an asset management business.

CULTURE: How a fund manager or team performs is not just down to the talent of the individuals but also due to the culture and environment in which they work. Our fund managers have the freedom to manage their portfolios according to their own investment processes and market views.

ACTIVE MANAGEMENT: Our fund managers have the courage of their convictions in making investment decisions, ensuring our funds and portfolios are truly actively managed for the long-term benefit of our clients and investors.




EXCELLENCE: We strive for excellence in our products, service and people so we can have a positive impact on clients and stakeholders. We pride ourselves on the quality of our fund management teams and the knowledge and ability of our staff across the business. We provide first-class service and are transparent about the management of our funds, portfolios and the business, communicating clearly and frequently.
BE A RESPONSIBLE COMPANY AND INVESTOR: Asset managers have a key role to play in providing capital to enable businesses to grow and in helping investors to achieve their financial objectives. We also have an important role to play in supporting businesses and innovative companies, working to allocate capital towards positive outcomes including delivering products and services that benefit the economy and society. Liontrust recognises that good governance and stewardship, sustainability and social impact are important considerations in choosing and monitoring investments and longer-term performance. We have committed to integrating sustainability appropriately throughout the business, which includes publishing our Responsible Investment policy.
SUSTAINABLE INVESTMENT: Liontrust has a 21-year track record of sustainable investing across equities, bonds and managed funds, with the first funds launched in February 2001. The 16-strong Sustainable Investment team comprises experienced investors and younger talent who have joined more recently with a total of more than 200 years of combined investment experience. Key members of the team were among the pioneers of sustainable investing, being founder members of the PRI (Principles for Responsible Investment) and leading on issues that are now central to mainstream investing such as not owning companies exposed to diesel engines, coal and oil (in 2001) and moving to exclude natural gas (from 2014).
INDEPENDENT RECOGNITION: Liontrust has regularly been winning awards. In 2022, Liontrust was named Global Group of the Year at Investment Week's Fund Manager of the Year Awards, UK Manager of the Year at the Financial News Awards and the Best Investment Trust Group at the Online Money Awards.
Through this website, you can read about the processes and capabilities of our investment strategies for charities. You can also find the latest thinking and insights of our investment teams, including the Sustainable Investment team's Annual Review, and the Liontrust team that works with charities.
Investment strategies for charities
We work in partnership with charities to have a positive impact. To achieve this, Liontrust focuses on those areas of investment in which we have particular expertise.
Liontrust's fund management teams invest in Equities (globally and regionally), Global Fixed Income, Sustainable Investment and Multi-Asset portfolios and funds.
Each of these teams applies distinct and rigorous investment processes to the management of funds and portfolios that ensure the way we manage assets on behalf of charities is predictable and repeatable.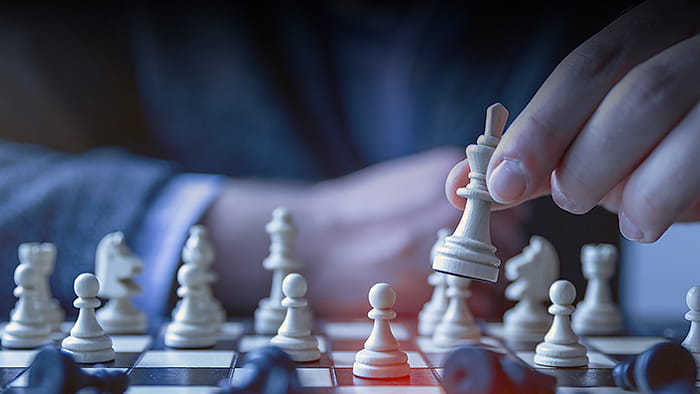 Global Fundamental team
On 1 April 2022, Liontrust completed the acquisition of Majedie Asset Management. This was a key acquisition in continuing to broaden Liontrust's investment capability and enhancing further our client service.
The investment managers, who have been rebranded as the Liontrust Global Fundamental team, are highly regarded with a long pedigree in managing UK and Global Equities for institutional clients.
The team will continue to manage their existing strategies and Investment Trust mandates:
Global Equity, Global Focus and International Equity funds
UK Equity, UK Focus and UK Income funds
US Equity Fund
The Edinburgh Investment Trust plc and Majedie Investments plc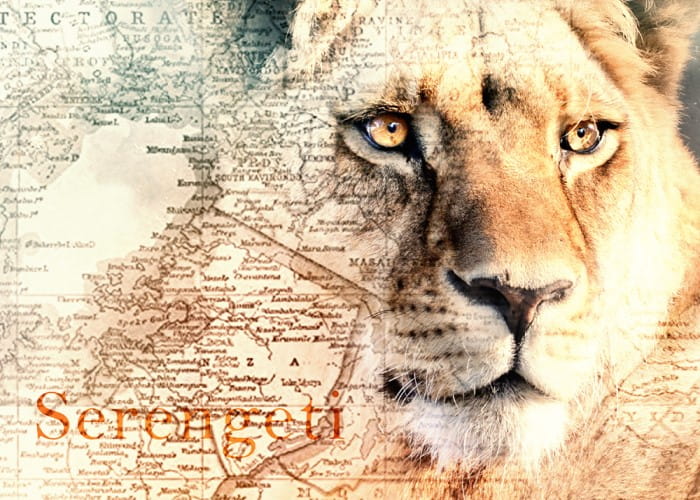 Economic Advantage
Anthony Cross joined Liontrust from Schroders in 1997 and launched the UK Smaller Companies Fund a year later. Anthony's co-managers on the Economic Advantage range of UK equity funds are Julian Fosh (formerly Scottish Amicable Investment Managers, Britannic Investment Managers, Scottish Friendly Society and Saracen Fund Managers), Victoria Stevens (who joined from FinnCap), Matt Tonge (previously on the Liontrust dealing desk), Alex Wedge (who joined from N+1 Singer) and Natalie Bell (previously on the Liontrust Responsible Capitalism team).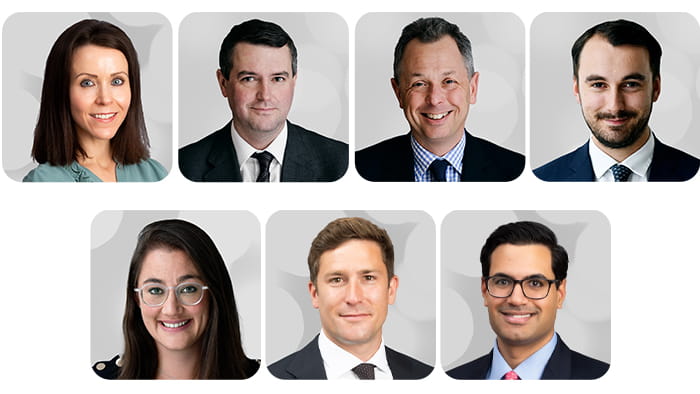 Sustainable Investment
The 16-strong team has been managing sustainable equity and fixed income strategies for more than 21 years. The team is headed by Peter Michaelis who has been managing the strategies since launch. The fund managers all joined from Alliance Trust Investments (ATI) as part of its acquisition and were previously running the Sustainable Future fund range at Aviva Investors.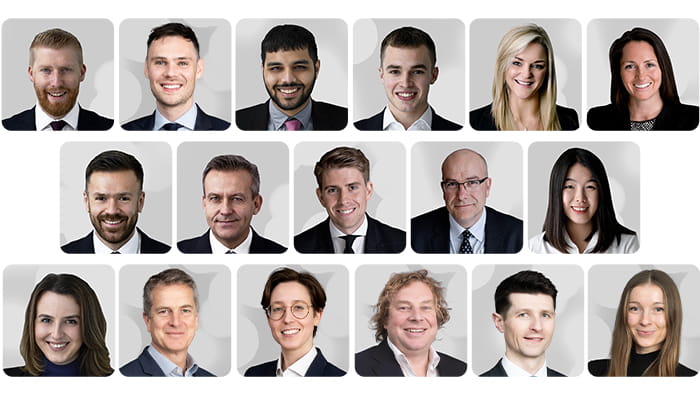 Global Fundamental
Headed by James de Uphaugh, the Global Fundamental team has a strong track record of active management of equities for institutional, intermediaries and their clients since 2002. Following the acquisition of Majedie Asset Management in 2022, the team brought their funds and expertise to Liontrust.
Multi-Asset
Headed by John Husselbee since joining Liontrust in 2013, the team comprises three investment managers. Deputy Head James Klempster joined from Momentum Global Investment Management while Mayank Markanday was previously at Architas.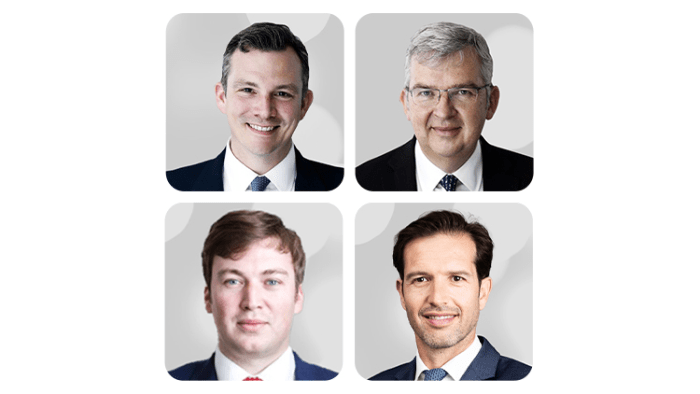 Awards and Ratings

Financial News Excellence in Institutional Fund Management Awards 2022
UK Manager of the Year

Online Money Awards 2022
Best Investment Trust Group

Investment Week Fund Manager of the Year Awards 2022
Global Group of the Year

Professional Paraplanner Awards 2022
Best ESG Investment Solution Provider

Professional Paraplanner Awards 2022
Best Active Investment Solution Provider

Professional Pensions Investment Awards 2021
UK Equity Manager of the Year

Investment Week Fund Manager of the Year Awards 2021
Global Group of the Year

Financial News Asset Management Awards 2021
Asset Manager of the Year

Shares Awards 2021
Best Fund Group
Interactive fund center
Quickly check fund performance with our interactive fund centre.