Past performance does not predict future returns. You may get back less than you originally invested. Reference to specific securities is not intended as a recommendation to purchase or sell any investment.
What are defensive funds?
Investors who want to give their portfolios some stability can use defensive funds. Defensive funds invest in financial assets that have some resilience against downturns in the economy. Such assets can include, for example, shares in companies in defensive sectors, such as utilities, consumer staples and healthcare, or bonds that have a short time before they mature and so carry less risk.
Why defensive funds?

Reducing risk in portfolios is a strategy that has wide appeal to investors, especially for those who are nearing their financial objectives, such as saving for retirement or university fees.

Although financial markets do deliver positive returns over the long run, they are susceptible to sudden shocks, or 'black swan' events, that can send them into sharp declines. Many investors will sleep easier knowing that their portfolios have some protection against the downside, even if this means investing in lower risk assets that are likely to deliver lower returns than some higher risk assets when markets rise in value.



The benefits of using funds

If you feel you do not have the time or inclination to manage your own portfolio of investments, you can delegate this to a professional manager by investing in a defensive fund.

Even by investing a few hundred pounds in a fund, you can usually obtain exposure to far more assets than you can by investing directly in the market yourself. In general, funds enable you to gain access to an array of geographical markets and industry sectors around the world.

It is worth bearing in mind that investing in defensive funds involves a level of risk. Learn more about understanding your risk profile here.

Funds also present tax benefits – in the UK, they can transact investment assets free of capital gains tax (CGT), which is not the case if you manage your own portfolio unless it is held within a tax-efficient wrapper such as a pension or an Individual Savings Account (ISA). We advise you to consult a professional adviser about the tax implications of your investments.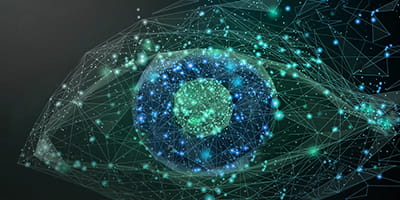 The Liontrust Sustainable Future (SF) Defensive Managed Fund

The SF Defensive Managed Fund aims to deliver capital growth over the long term (five years or more) using the Sustainable Future process and investing in a combination of global equities, bonds and cash. The Fund uses a thematic approach to identify the key structural growth trends that will shape the global economy of the future and the fund managers then seek to invest in well-run companies whose products and operations capitalise on these transformative changes.

The Fund is in the Investment Association's (IA) Mixed Investment 20-60% Shares sector. Funds in this category must have between 20% and 60% invested in equities and at least 30% in bonds and/or cash.

The 16-strong Liontrust Sustainable Investment team has been managing the SF funds for more than 21 years. The team, which has an average of 14 years of industry experience, is headed by Peter Michaelis, who was previously Head of SRI at Aviva Investors and has been managing the SF funds since launch. The fund managers all joined from Alliance Trust Investments (ATI) as part of its acquisition and were previously running the Sustainable Future fund range at Aviva Investors. The other lead equity managers are Simon Clements (who was formerly Head of Global Equities at Aviva Investors) along with Martyn Jones and Chris Foster who joined the management training programme at ATI as graduates.
The Sustainable Future investment process (equities)

The process is based on the belief that in a fast-changing world, the companies that will survive and thrive are those which improve people's quality of life, be it through medical, technological or educational advances; drive improvements in the efficiency with which we use increasingly scarce resources; and help to build a more stable, resilient and prosperous economy.

The process seeks to generate strong returns while benefiting society through identifying long-term transformative developments and investing in companies exposed to these powerful trends that have a positive impact and can make for attractive and sustainable investments.

The process starts with a thematic approach in identifying the key structural growth trends that will shape the global economy of the future. The team currently invests in three transformative trends and 21 themes within these trends.

Companies identified by the process exhibit three characteristics: excellent management and core products or services that are making a positive contribution to society; strong growth prospects; and a business model that enables them to grow profitably from these trends and generate competitive returns.

Key to the process is the fact that every team member is responsible for all aspects of financial and environmental, social and governance (ESG) relating to an investment decision.



Selecting the best manager is a challenge

The funds offered by Liontrust are actively managed, meaning that you have a professional determining which assets to invest in at any given time. When selecting a defensive fund, we recommend you seek the advice of a financial adviser.