Past performance is not a guide to future performance. The value of an investment and the income generated from it can fall as well as rise and is not guaranteed. You may get back less than you originally invested.
A Junior Individual Savings Account, or Junior ISA, is an ideal way for parents and guardians to save tax-free for their children's future.
As with standard ISAs, these 'child ISAs' or 'children's ISAs' incur no capital gains tax (CGT) on growth or tax on income or interest. Nor do they need to be declared on tax returns.
Parents and legal guardians can set up a Junior ISA in a child's name and save or invest up to the annual tax-free allowance, which is £9,000 in the current tax year (2021/22). Friends and relatives can also make contributions provided the annual allowance is not breached in any tax year. Payments can be made into a Junior ISA either as a lump sum or regular monthly contributions. We suggest you consult a professional adviser about the tax implications of your investments.
When the child turns 18, they get full access to the account, which then becomes a general ISA. They can use the proceeds for anything they wish, such as helping them through university, financing a gap year or as a deposit for a home.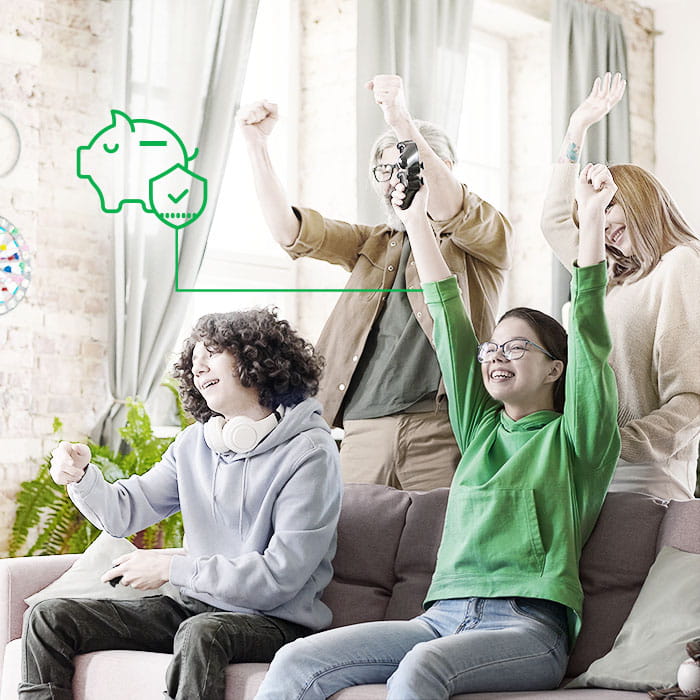 Should I use a Junior ISA to save or invest?
A Junior ISA can use a bank or building society savings account, invest in stocks and shares, or do a combination of both.
A Junior Stocks and Shares ISA can invest in individual shares and investment funds and while this exposes it to more risk, this also offers the potential to enjoy higher returns over the longer term, such as five years or more.
Choosing the best Junior Stocks and Shares ISA can be a challenging task. But by using investment funds to invest in their ISAs, investors can access a wide range of asset classes to create portfolios with strong diversification qualities, which helps to address the risks.
Who is eligible for a Junior ISA?
A Junior ISA can be opened for any child under the age of 18.
Who manages a Junior ISA?
The parent or guardian can manage the Junior ISA until the child reaches 16, at which point holders can manage it themselves. No withdrawals are allowed from a Junior ISA until the holder's 18th birthday.
Transfer to Liontrust
The Liontrust Stocks and Shares Junior ISA is a tax-efficient way to invest in our funds (but not to invest in individual company shares or the funds of other asset managers).
Please complete the application form to open a Liontrust Junior Stocks and Shares ISA. To transfer an existing Junior Stocks and Shares ISA or Junior Cash ISA to the Liontrust Junior Stocks and Shares ISA, please complete the Liontrust Junior ISA Transfer Form.We do not offer a Junior Cash ISA.
Please note that Liontrust does not accept transfers of CTFs (Child Trust Fund) to a Junior ISA.
Please remember to read the relevant KIID before opening a Liontrust Junior Stocks and Shares ISA or transferring a Junior ISA to us from another provider.
We recommend that if you have any doubts about the suitability of an investment, you should consult a professional adviser.