Past performance does not predict future returns. You may get back less than you originally invested. Reference to specific securities is not intended as a recommendation to purchase or sell any investment.
What is a monthly income bond fund?


Using lower risk assets to provide income
Investors who want to draw regular income on their investments from lower risk assets should consider investing in an income bond fund.
This investment product pools investors' monies into a single portfolio and invests in a broad range of bonds to generate revenue that is then distributed as monthly income.
Such a broad range of bonds might be difficult to access if investors were acting on their own, so a fund is an effective way for them to diversify their exposure and cut risks.
Why bonds?
A bond traded on financial markets is an IOU ('I Owe You') issued by a government or a company.
Bonds are designed to deliver regular income and a portfolio of them tends to be more stable than equities, for example, especially if the bonds are issued by financially strong governments and companies.
Bonds also offer a vast array of investment options. The bond market is much larger than that of equities and governments and bonds are issued all around the world. This choice enhances the ability to counter risks through effective diversification.
The benefits of using funds
If you feel you do not have the time, knowledge or inclination to manage your own portfolio of investments, you can delegate this to a professional manager by investing in a fund.
By investing even just a few hundred pounds in a fund, you can usually obtain exposure to far more assets than you can by investing directly in the market yourself. In addition, funds enable you to gain access to an array of geographical markets and industry sectors around the world.
Investing in funds will usually involve taking on a certain degree of risk. Learn more about understanding your risk profile here.
Funds offer tax benefits, too. In the UK, they can transact investment assets free of capital gains tax (CGT). This is not the case if you manage your own portfolio, for example, unless it is held within a tax-efficient wrapper such as and Individual Savings Account (ISA). We suggest you consult a professional adviser about the tax implications of your investments.
The Liontrust Monthly Income Bond Fund
The Liontrust Monthly Income Bond Fund has been managed by Aitken Ross since 2012 and Kenny Watson in 2013. The aim of the Fund is to produce monthly income payments together with capital growth by investing at least 80% of the portfolio in investment grade corporate bonds that are sterling denominated or hedged back to sterling. The Fund targets a net total return of at least the IBOXX GBP Corporates (5-15Y) Index over the long term (rolling 5-year periods). While the Fund has been structurally short duration since launch, it has the flexibility to revert to a standard duration fund as and when yields normalise.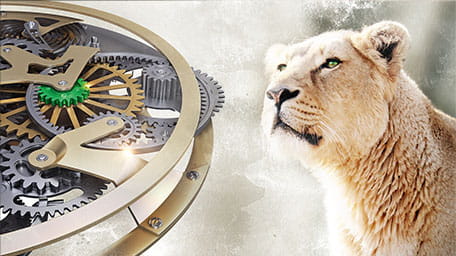 The Sustainable Future investment process
The Fund's investment process is designed to enable the managers to select bonds that they believe will generate superior investment performance. The process focuses on high-quality issues and the managers believe this can enable them to reduce bond specific risk. The process uses ESG (environmental, social and governance), credit and macro-economic analysis to find high-quality companies. The process also assesses potential returns versus downside risk and valuations based on both absolute and relevant returns.
Selecting the best manager is a challenge
The funds offered by Liontrust are actively managed, so the manager will make all the decisions about which bonds to invest in at any given time.
Selecting the best managed funds can be a challenge. If in doubt, you can seek the professional advice of a qualified financial adviser.