Past performance does not predict future returns. You may get back less than you originally invested. Reference to specific securities is not intended as a recommendation to purchase or sell any investment.
What are UK equity funds?
Investors worldwide often feel most comfortable investing in their domestic financial markets, to which they feel the closest and can understand the most easily.
UK investors are lucky to have one of the world's premier stock markets on their doorstep. UK equities are shares in companies based in one of the world's most vibrant, innovative and open economies and offering a wealth of opportunities.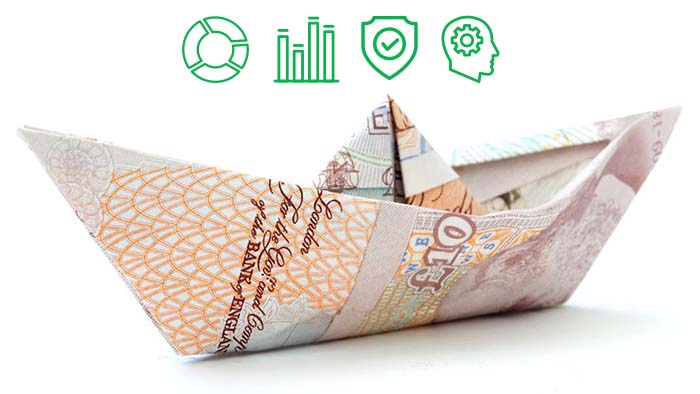 Key benefits of UK equities
The UK has a robust economy and offers a deep pool of opportunities with a broad range of companies presenting investors with outstanding opportunities for capital growth and income generation. Other features include:
A portfolio of UK equity funds can provide exposure to some world class companies. According to the ONS, the services sector is dominant in the UK, accounting for around 80% of GDP. Financial Services is particularly prominent. The UK financial services sector has a worldwide reputation for excellence and is largely based in London, the second largest financial centre globally, while Edinburgh also has a notable financial industry.
The UK is also a base for some of the world's leading pharmaceutical, aerospace, mining, energy and technology companies, while Cambridge, with its elite university, has a growing reputation as a leader in life sciences.
The depth of the UK's economy also means there are many opportunities beyond its large and mid-sized companies.
The UK has a well-educated, innovative population and an open, free and well governed economy in which enterprise is strongly promoted.
These attributes mean that there is a consistent flow of new enterprises coming up from the grass roots. Some of these grow sufficiently to be launched on the London Stock Exchange's Alternative Investment Market before perhaps graduating to the main market and being listed as Small Caps.
These smaller enterprises can offer outstanding opportunities. They are often overlooked compared to their larger counterparts but those investors who have the expertise to analyse them and recognise the right potential can tap into some phenomenal opportunities. Although these stocks pose more risk, they can be rewarding hunting grounds for stock-picking fund managers who can consistently recognise the right growth opportunities.
Liontrust's range of UK equity funds
Liontrust manages several UK equity funds that offer a range of solutions to meet investors' objectives. They are managed by four teams using different investment processes, but they are all actively managed funds based on high conviction approaches.
Liontrust's range of UK funds includes: