GF Tortoise Fund
The Liontrust GF Tortoise Fund is a long/short global equity fund, managed by James Inglis-Jones and Samantha Gleave.
You are able to redeem your investment from the Fund at any time and there is no exit fee for doing so.
Past performance does not predict future returns. You may get back less than you originally invested. Reference to specific securities is not intended as a recommendation to purchase or sell any investment.
Key Information
Manager Inception Date of Fund
01/08/2023
Meet the team
James Inglis-Jones formed the Cashflow Solution team on joining Liontrust in March 2006 and was joined by Samantha Gleave in 2012. James and Samantha jointly manage the Tortoise Fund having first worked together in 1998 and with an average industry experience of 25 years. James previously managed funds at Fleming Investment Management, JP Morgan Fleming and Polar Capital. Samantha began her career at Sutherlands and, among others, previously worked at Bank of America Merrill Lynch where she won awards for Top Stock Pick and Earnings Estimates.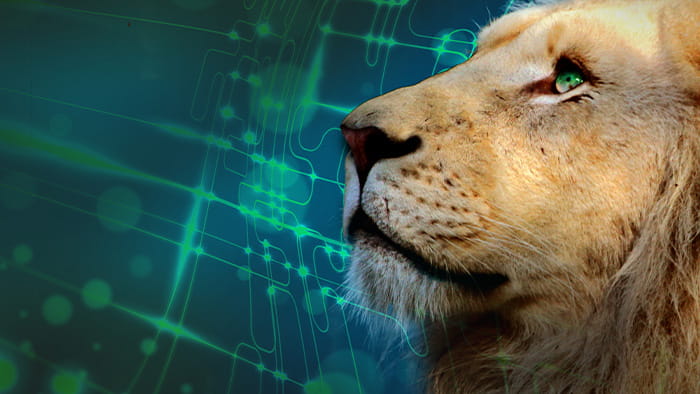 Our Investment Process
The fund managers focus on the historic cash flows generated and invested by companies to support their forecast profits growth. As forecasts are often unreliable, the scale of cash invested to support forecasts is key.
The fund managers seek to own companies that generate significantly more cash than they need to sustain their planned growth yet are lowly valued by investors on that measure and are run by managers committed to an intelligent use of capital.
They sell short stocks that are expensive, are struggling to generate any cash and are run by management investing heavily for future growth.
To identify companies' annual cash flow, balance sheet development and valuation efficiently across all equity markets the fund managers have developed a simple screen as a starting point for further qualitative analysis. The investment screen consists of two cash flow ratios that are combined equally to highlight the process characteristics that they seek.
The two cash flow measures are:
Cash flow relative to operating assets
Cash flow relative to market value
The strongest relative performance of the Fund can be during episodes of stock market inflection – the point at which markets move from a bull market to a bear market, or vice versa. During periods when share prices are driven by investor excitement around speculative growth stocks rather than cash flow fundamentals, the process may perform relatively less well.
Past performance does not predict future returns. You may get back less than you originally invested. Reference to specific securities is not intended as a recommendation to purchase or sell any investment.
Performance since fund launch date
Discrete performance (%)
| As at previous quarter 12 months ending: | Sep 23 | Sep 22 | Sep 21 | Sep 20 | Sep 19 |
| --- | --- | --- | --- | --- | --- |
| Liontrust GF Tortoise | 16.8 | 8.3 | 36.0 | -3.4 | -8.4 |
Cumulative performance (%)
| As at previous day end | 1 month | 3 months | 6 months | YTD | 1 year | 3 years | 5 years | 10 years | Since Inception |
| --- | --- | --- | --- | --- | --- | --- | --- | --- | --- |
| Liontrust GF Tortoise | 2.0 | 2.0 | 1.5 | 8.3 | 8.1 | 43.2 | 51.4 | 54.5 | 218.4 |
Source: FE fundinfo as at 08/12/2023. Performance figures are shown in GBX. Total return performance figures are calculated net of costs and charges, on a bid price to bid price basis (mid to mid for OEICs) with net income (dividends) reinvested. Where applicable the quartile rank is for the primary share class within the sector. If your investment is made in a currency other than that used in the past performance calculation the return may increase or decrease as a result of currency fluctuations.
Awards and ratings

Morningstar Rating: 4

Morningstar Sustainability Rating: 4
Investment objective & policy
The Fund aims to achieve positive absolute returns in all market conditions through investment primarily in long and synthetic short positions in equities over rolling three-year periods with less volatility than a conventional long-only equity fund.
The Fund is actively managed. The Fund is managed with reference to a benchmark in the context of performance fees only. The Fund will hold a maximum of 60 long positions, representing an overall net position of up to 100% of NAV. No more than 10% of the NAV will be invested in any one security. The long positions will be achieved by direct purchases of equities using the assets of the Fund.
The Fund will hold a maximum of 60 short positions, which may represent up to 100% of the NAV, and each synthetic short position held will not exceed 10% of the NAV. The synthetic short positions will ordinarily be achieved by the use of contracts for differences placed with approved counterparties and will be financed out of the assets of the Fund.
Investments will primarily be in equity securities listed on eligible markets or exchanges located in EEA Member States, Australia, Canada, Hong Kong, Japan, New Zealand, Switzerland or the United States of America. However, the Fund may invest in the equity securities of companies incorporated anywhere in the world. The Fund will not invest more than 20% of its Net Asset Value in equity securities of companies incorporated in emerging markets as determined by the Investment Manager. The Fund may invest up to 10% of its NAV in other collective investment schemes. For the avoidance of doubt, such other collective investment schemes include money market funds invested in for cash management purposes. There is no policy to restrict investment to particular economic sectors.
Recommended investment horizon
This Fund may not be appropriate for investors who plan to withdraw their money within 5 years.
SRRI (Synthetic Risk Reward Indicator)
5 (Please refer to the Fund KIID for further detail on how this is calculated)
Active / passive investment style
Additional Information
Minimum initial investment
£500,000
Minimum additional investment
£100,000
Charges
Included within the OCF is the Annual Management Charge
1.00%
How to invest in Liontrust funds
Through a fund platform
Through a financial adviser
Direct with Liontrust
Key Risks
Past performance is not a guide to future performance. The value of an investment and the income generated from it can fall as well as rise and is not guaranteed. You may get back less than you originally invested. The issue of units/shares in Liontrust Funds may be subject to an initial charge, which will have an impact on the realisable value of the investment, particularly in the short term. Investments should always be considered as long term.
Investment in the Fund involves foreign currencies and may be subject to fluctuations in value due to movements in exchange rates. The Fund may invest in derivatives. The use of derivatives may create leverage or gearing. A relatively small movement in the value of a derivative's underlying investment may have a larger impact, positive or negative, on the value of a fund than if the underlying investment was held instead.
Disclaimer
This is a marketing communication. Before making an investment, you should read the relevant Prospectus and the Key Investor Information Document (KIID), which provide full product details including investment charges and risks. These documents can be obtained, free of charge, from www.liontrust.co.uk or direct from Liontrust. Always research your own investments. If you are not a professional investor please consult a regulated financial adviser regarding the suitability of such an investment for you and your personal circumstances.
This should not be construed as advice for investment in any product or security mentioned, an offer to buy or sell units/shares of Funds mentioned, or a solicitation to purchase securities in any company or investment product. Examples of stocks are provided for general information only to demonstrate our investment philosophy. The investment being promoted is for units in a fund, not directly in the underlying assets. It contains information and analysis that is believed to be accurate at the time of publication, but is subject to change without notice. Whilst care has been taken in compiling the content of this document, no representation or warranty, express or implied, is made by Liontrust as to its accuracy or completeness, including for external sources (which may have been used) which have not been verified. It should not be copied, forwarded, reproduced, divulged or otherwise distributed in any form whether by way of fax, email, oral or otherwise, in whole or in part without the express and prior written consent of Liontrust.