Fund launch date
15/02/2012
Fund size
€102,905,403.02
Managed by current team for
8 years
The Fund
The Fund has been managed since launch in April 2014 by James Inglis-Jones and Samantha Gleave. The fund managers seek to deliver a positive absolute return over the long term by taking long and short positions, primarily in European companies. The Fund buys companies that can generate strong cash returns from their capital and appear cheap on these cash flows and shorts companies that are both expensive and struggling to generate cash.
Past performance is not a guide to future performance. The value of an investment and the income generated from it can fall as well as rise and is not guaranteed. You may get back less than you originally invested.
Key Information
Manager Inception Date of Fund
25/04/2014
Awards and Ratings

Citywire Manager Rating: AA

FE fundinfo Crown Rating: 5

Morningstar Rating: 4

Morningstar Sustainability Rating: 4
Meet the team
James Inglis-Jones formed the Cashflow Solution team on joining Liontrust in March 2006 and was joined by Samantha Gleave in 2012. James and Samantha jointly manage the GF European Smaller Companies Fund having first worked together in 1998 and with an average industry experience of 25 years. James previously managed funds at Fleming Investment Management, JP Morgan Fleming and Polar Capital. Samantha began her career at Sutherlands and, among others, previously worked at Bank of America Merrill Lynch where she won awards for Top Stock Pick and Earnings Estimates.
More about the team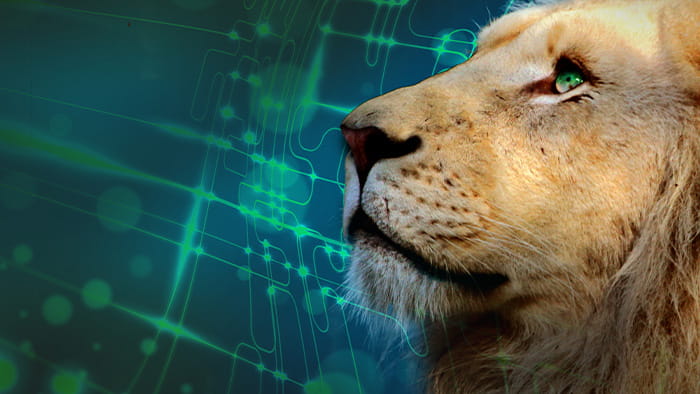 "In the world of investment, it seems we should beware the wisdom of crowds, especially when levels of investor anxiety are elevated."
Our Investment Process
The fund managers focus on the historic cash flows generated and invested by companies to support their forecast profits growth. As forecasts are often unreliable, the scale of cash invested to support forecasts is key.
The fund managers seek to own companies that generate significantly more cash than they need to sustain their planned growth yet are lowly valued by investors on that measure and are run by managers committed to an intelligent use of capital.
They sell short stocks that are expensive, are struggling to generate any cash and are run by management investing heavily for future growth.
To identify companies' annual cash flow, balance sheet development and valuation efficiently across all equity markets the fund managers have developed a simple screen as a starting point for further qualitative analysis. The investment screen consists of two cash flow ratios that are combined equally to highlight the process characteristics that they seek.
The two cash flow measures are:
Cash flow relative to operating assets
Cash flow relative to market value
Past performance is not a guide to future performance. The value of an investment and the income generated from it can fall as well as rise and is not guaranteed. You may get back less than you originally invested.
Performance since manager inception date (%)
Discrete performance (%)
| As at previous quarter 12 months ending: | Mar 22 | Mar 21 | Mar 20 | Mar 19 | Mar 18 |
| --- | --- | --- | --- | --- | --- |
| Liontrust GF European Strategic Equity | 28.9 | 28.2 | -13.9 | 4.2 | 0.3 |
| MSCI Europe | 9.3 | 35.3 | -13.5 | 5.5 | -0.4 |
Cumulative performance (%)
| As at previous day end | 1 month | 3 months | 6 months | YTD | 1 year | 3 years | 5 years | 10 years | Since Inception |
| --- | --- | --- | --- | --- | --- | --- | --- | --- | --- |
| Liontrust GF European Strategic Equity | -0.3 | 3.3 | 18.8 | 13.1 | 25.4 | 53.2 | 55.2 | - | 90.8 |
| MSCI Europe | -6.2 | -5.7 | -9.5 | -10.1 | 0.3 | 20.6 | 23.3 | - | 56.5 |
Top 10 Holdings (%)
| | |
| --- | --- |
| UNITED STATES OF AMER TREAS BILLS 0% TB 14/07/22 USD100 | 26.28 |
| K&S AG | 5.39 |
| BANK OF IRELAND GROUP PLC | 3.73 |
| IPSOS | 3.65 |
| TETHYS OIL AB | 3.50 |
| GSK PLC | 3.49 |
| DEUTSCHE PFANDBRIEFBANK AG | 3.40 |
| NOVO NORDISK A/S | 3.31 |
| ROCHE HLDG AG | 3.26 |
| RELIANCE STEEL & ALUMINIUM | 3.03 |
Sector Breakdown (%)
| | | |
| --- | --- | --- |
| Money Market | 46.45 | |
| Government Bonds | 26.28 | |
| Industrials | 11.73 | |
| Materials | 9.90 | |
| Financials | 8.86 | |
| Energy | 6.62 | |
| Communications | 1.99 | |
| Consumer Discretionary | 0.52 | |
| Real Estate | -0.11 | |
| Health Care | -0.62 | |
| Consumer Staples | -1.24 | |
| Utilities | -2.07 | |
| Futures | -2.35 | |
| Information Technology | -6.02 | |
Geographic Breakdown (%)
| | |
| --- | --- |
| Money Market | |
| USA | |
| UK | |
| Denmark | |
| Switzerland | |
| France | |
| Germany | |
| Ireland | |
| Bermuda | |
| Netherlands | |
| Cayman Islands | |
| Canada | |
| Austria | |
| Finland | |
| Portugal | |
| Belgium | |
| Italy | |
| Luxembourg | |
| Spain | |
| Norway | |
| Sweden | |
Additional Information
Minimum initial investment
€1,000
Minimum additional investment
€1,000
Charges
Included within the OCF is the Annual Management Charge
1.50%
Investment objective & policy
The investment objective of the Fund is to achieve a positive absolute return over the long term for investors through a portfolio of long, synthetic long and synthetic short investments primarily in European equities and equity related derivatives. The Fund may invest anywhere in the world but will primarily invest in European companies either directly or via derivatives. The Fund may use financial derivative instruments for investment purposes and for efficient portfolio management (including hedging). The Fund will take both long and short positions in derivatives meaning the gross exposure of the Fund will typically be greater than 100% of the net asset value of the Fund. The Investment Adviser will alter the ratio of long and short exposures in the Fund depending on the Investment Adviser's confidence in the investment process' ability to generate returns from the short positions. Where sufficient short opportunities can be found, the Fund will have an approximately equal weighting in long and short positions. At other times, the Fund will have a net long position i.e. more long positions than short positions held in the Fund. Where investments are held in a currency other than the base currency, the exposure to currency risk may be minimised by hedging. The Fund expects to provide a positive absolute return under all market conditions over the medium to long term. However, there is no guarantee this will be achieved over this or any other time period. Income from the Fund's investments is reinvested. The Fund has both Hedged and Unhedged share classes available. The Hedged share classes use forward foreign exchange contracts to protect returns in the base currency of the Fund.

Recommended investment horizon
SRRI (Synthetic Risk Reward Indicator)
5 (Please refer to the Fund KIID for further detail on how this is calculated)
Active / Passive investment style
The Fund is considered to be actively managed in reference to MSCI Europe Index and the HFRX Equity Hedge (EUR) Index (the "Benchmarks") by virtue of the fact that it uses the Benchmarks for performance comparison purposes. The Benchmarks are not used to define the portfolio composition of the Fund and the Fund may be wholly invested in securities which are not constituents of the Benchmarks.

How to invest in Liontrust funds
Through a fund platform
Through a financial adviser
Direct with Liontrust
Key Risks
Past performance is not a guide to future performance. The value of an investment and the income generated from it can fall as well as rise and is not guaranteed. You may get back less than you originally invested. The issue of units/shares in Liontrust Funds may be subject to an initial charge, which will have an impact on the realisable value of the investment, particularly in the short term. Investments should always be considered as long term.
Investment in the Fund involves foreign currencies and may be subject to fluctuations in value due to movements in exchange rates. The Fund may invest in emerging markets/soft currencies which may have the effect of increasing volatility.
The Fund may invest in derivatives. The use of derivatives may create leverage or gearing. A relatively small movement in the value of a derivative's underlying investment may have a larger impact, positive or negative, on the value of a fund than if the underlying investment was held instead.


A performance fee of 20% is calculated and accrued at each valuation point. Payment is subject to the Fund's net asset value exceeding an Adjusted Prior Net Asset Value which is a High Water Mark adjusted by any new subscriptions or redemptions and a 4% hurdle per calendar year. No Performance Fee will be payable with respect to a Fund class in any Performance Period unless such class has recovered any accumulated underperformance for previous Performance Periods. Any performance fees are only payable on the positive difference between the NAV and the Adjusted Prior Net Asset Value. Details of the Fund's performance fee in the last financial year can be found in the Key Investor Information Document (KIID) which can be obtained free of charge from the Liontrust website.
Disclaimer
This is a marketing communication. Before making an investment, you should read the relevant Prospectus and the Key Investor Information Document (KIID), which provide full product details including investment charges and risks. These documents can be obtained, free of charge, from www.liontrust.co.uk or direct from Liontrust. Always research your own investments. If you are not a professional investor please consult a regulated financial adviser regarding the suitability of such an investment for you and your personal circumstances.
This should not be construed as advice for investment in any product or security mentioned, an offer to buy or sell units/shares of Funds mentioned, or a solicitation to purchase securities in any company or investment product. Examples of stocks are provided for general information only to demonstrate our investment philosophy. The investment being promoted is for units in a fund, not directly in the underlying assets. It contains information and analysis that is believed to be accurate at the time of publication, but is subject to change without notice. Whilst care has been taken in compiling the content of this document, no representation or warranty, express or implied, is made by Liontrust as to its accuracy or completeness, including for external sources (which may have been used) which have not been verified. It should not be copied, forwarded, reproduced, divulged or otherwise distributed in any form whether by way of fax, email, oral or otherwise, in whole or in part without the express and prior written consent of Liontrust.