Fund launch date
11/11/2001
Fund size
£101,996,923.86
Combined manager industry experience
34
The Fund
The Fund, which was launched in 2001, seeks to generate capital growth.
You are able to redeem your investment from the Fund at any time and there is no exit fee for doing so.
Past performance does not predict future returns. You may get back less than you originally invested. Reference to specific securities is not intended as a recommendation to purchase or sell any investment.
Awards and Ratings

Morningstar Sustainability Rating: 4
Meet the team
James Klempster, who is Deputy Head of Multi-Asset at Liontrust, has 17 years' investment management experience. Before joining Liontrust, James was Director of Investment Management at Momentum Global Investment Management. Prior to that, James worked for Avebury Asset Management where he managed global bond portfolios for institutional clients.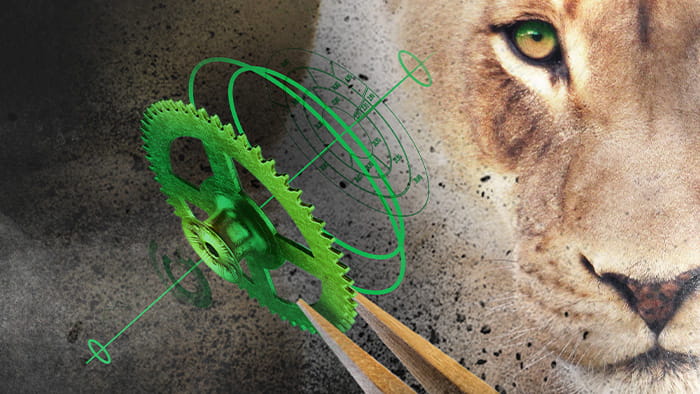 Our Investment Process
Strategic asset allocation (SAA)
The SAA is the primary determinant of suitability and long-term risk and returns for investors. To determine the SAA, historical returns and volatilities of a range of asset classes, as well as their correlations with each other, and other market dynamics are collated and studied. The SAA is updated annually and have a 15-year time horizon.
Tactical asset allocation (TAA)
TAA determines the overweight or underweight exposure to asset classes compared to the SAA. Each asset class, sub-asset class and the overall market environment are given a score from 1 to 5. The quants data provide a quantitative perspective on, for example, the relative attractiveness of an equity market both against other markets and against its own history. The scorecard informs the over and underweights that the team expresses through portfolio construction.
Portfolio construction
We test the performance and interaction of factors, such as value, growth, quality or size, over the long term and identify a blend that will provide the most effective risk-adjusted exposure. The decision on the use of passive vehicles depends on availability and suitability. The combination of the target manager allocations and TAA weights provides a target holding size for every manager. The team ensures the new targets comply will portfolio rules and restrictions.
Manager selection
Managers are subjected to quantitative analysis of current and past positioning. We analyse the drivers of performance, particularly the stylistic exposure of managers. The team considers manager philosophy and process, team structure, business structure and incentivisation, stock selection process, portfolio construction, historical and current positioning as well as ESG considerations. We also ensure selected funds are suitable from an operational and compliance perspective.
Implementation
The team implements the process in a manner that treats customers fairly, creates consistency across the fund and portfolio ranges wherever possible, finding an optimal balance between trading and portfolio turnover, and ensuring the implemented holdings reflect the team's views. Underpinning all of this is the need to remain suitable for investors from a risk and mandate perspective.
As the Fund is targeting the volatility expected by investors, then there will be short-term periods when the Fund may underperform relative to the market and other funds, especially those seeking to generate capital growth without a volatility target. The Fund typically performs well on a relative basis when diversification is rewarded by markets.
Past performance does not predict future returns. You may get back less than you originally invested. Reference to specific securities is not intended as a recommendation to purchase or sell any investment.
Discrete performance (%)
| As at previous quarter 12 months ending: | Sep 23 | Sep 22 | Sep 21 | Sep 20 | Sep 19 |
| --- | --- | --- | --- | --- | --- |
| Liontrust MA UK Equity | 11.9 | -10.4 | 24.8 | -14.3 | 4.8 |
| IA UK All Companies | 12.8 | -15.3 | 32.4 | -12.8 | 0.0 |
Cumulative performance (%)
| As at previous day end | 1 month | 3 months | 6 months | YTD | 1 year | 3 years | 5 years | 10 years | Since Inception |
| --- | --- | --- | --- | --- | --- | --- | --- | --- | --- |
| Liontrust MA UK Equity | 5.1 | 1.7 | -0.5 | 3.3 | 1.5 | 17.4 | 19.9 | 53.3 | 151.5 |
| IA UK All Companies | 4.9 | 1.3 | -1.3 | 1.5 | 0.7 | 13.8 | 18.3 | 51.0 | 219.7 |
Source: FE fundinfo as at 28/11/2023. Performance figures are shown in GBX. Total return performance figures are calculated net of costs and charges, on a bid price to bid price basis (mid to mid for OEICs) with net income (dividends) reinvested. Where applicable the quartile rank is for the primary share class within the sector. If your investment is made in a currency other than that used in the past performance calculation the return may increase or decrease as a result of currency fluctuations.
Top 10 Holdings (%)
| | |
| --- | --- |
| WS EVENLODE INCOME C ACC | 14.85 |
| WS LINDSELL TRAIN UK EQUITY ACC | 14.04 |
| ARTEMIS INCOME I ACC | 12.31 |
| LIONTRUST UK EQUITY X ACC GBP | 10.65 |
| JOHCM UK DYNAMIC K ACC GBP | 10.61 |
| ISHARES MID CAP UK EQUITY INDEX (UK) L ACC | 8.21 |
| ISHARES UK EQUITY INDEX (UK) L ACC | 7.99 |
| ISHARES 100 UK EQUITY INDEX (UK) L ACC | 7.21 |
| JOHCM UK EQUITY INCOME Y ACC | 6.79 |
| ISHARES VII PLC - MSCI UK SM. CAP UCITS ETF GBP ACC | 5.89 |
Geographic Breakdown (%)
| | |
| --- | --- |
| UK | |
| Money Market | |
Additional Information
Minimum initial investment
£1m
Minimum additional investment
£500
Charges
Included within the OCF is the Annual Management Charge
0.40%
How to invest in Liontrust funds
Through a fund platform
Through a financial adviser
Direct with Liontrust
Key Risks
Past performance is not a guide to future performance. The value of an investment and the income generated from it can fall as well as rise and is not guaranteed. You may get back less than you originally invested. The issue of units/shares in Liontrust Funds may be subject to an initial charge, which will have an impact on the realisable value of the investment, particularly in the short term. Investments should always be considered as long term.
Some of the Funds and Model Portfolios managed by the Multi-Asset Team have exposure to foreign currencies and may be subject to fluctuations in value due to movements in exchange rates. The majority of the Funds and Model Portfolios invest in Fixed Income securities indirectly through collective investment schemes. The value of fixed income securities will fall if the issuer is unable to repay its debt or has its credit rating reduced. Generally, the higher the perceived credit risk of the issuer, the higher the rate of interest. Bond markets may be subject to reduced liquidity. Some Funds may have exposure to property via collective investment schemes. Property funds may be more difficult to value objectively so may be incorrectly priced, and may at times be harder to sell. This could lead to reduced liquidity in the Fund. Some Funds and Model Portfolios also invest in non-mainstream (alternative) assets indirectly through collective investment schemes. During periods of stressed market conditions non-mainstream (alternative) assets may be difficult to sell at a fair price, which may cause prices to fluctuate more sharply.
Disclaimer
This is a marketing communication. Before making an investment, you should read the relevant Prospectus and the Key Investor Information Document (KIID), which provide full product details including investment charges and risks. These documents can be obtained, free of charge, from www.liontrust.co.uk or direct from Liontrust. Always research your own investments. If you are not a professional investor please consult a regulated financial adviser regarding the suitability of such an investment for you and your personal circumstances.
This should not be construed as advice for investment in any product or security mentioned, an offer to buy or sell units/shares of Funds mentioned, or a solicitation to purchase securities in any company or investment product. Examples of stocks are provided for general information only to demonstrate our investment philosophy. The investment being promoted is for units in a fund, not directly in the underlying assets. It contains information and analysis that is believed to be accurate at the time of publication, but is subject to change without notice. Whilst care has been taken in compiling the content of this document, no representation or warranty, express or implied, is made by Liontrust as to its accuracy or completeness, including for external sources (which may have been used) which have not been verified. It should not be copied, forwarded, reproduced, divulged or otherwise distributed in any form whether by way of fax, email, oral or otherwise, in whole or in part without the express and prior written consent of Liontrust.